Process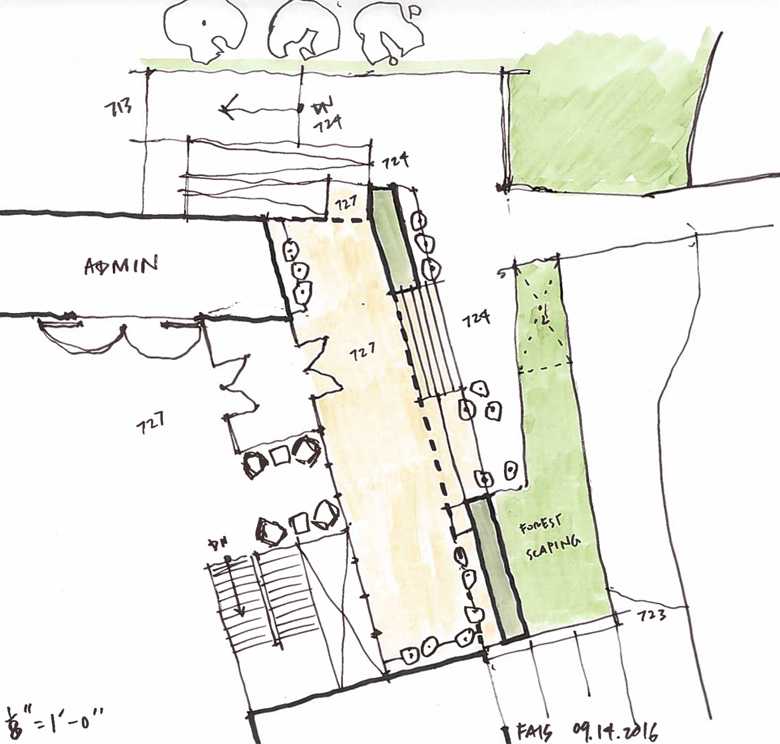 Predesign
In this phase, we're focused on gathering information to confirm that the envisioned project can be completed on the selected site within the prescribed budget.
We conduct a site analysis by examining local climate, wind patterns, solar angles, topography, flood maps, zoning restrictions, HOA covenants and other significant opportunities and challenges that your parcel may present.
Together, we'll make a "wish" list of the program spaces for your building while noting individual character and specific functional needs. We apply square footage estimates to this list, assign an estimated cost to the total project and work to reconcile the program with your project budget.
We will also develop a preliminary schedule in this phase using zoning requirements, local climate factors, project consultant and contractor availability, the permitting process as well as your own schedule constraints to build a road map for our work together.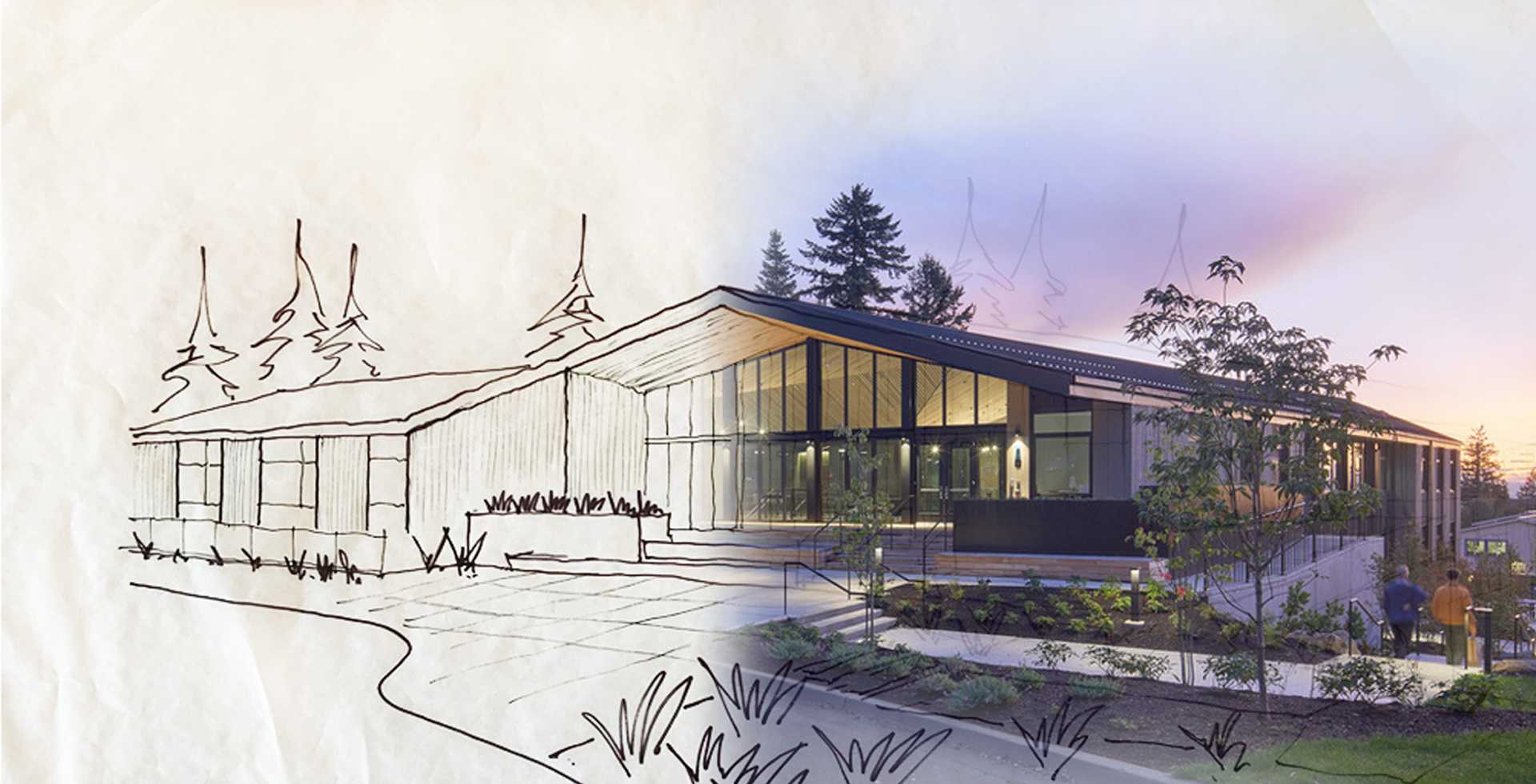 Schematic Design
In this phase, we use the information gathered during pre-design to craft a design story. This story becomes the inspiration we use to generate a number of design options that are feasible on your site. We collect your feedback to continue developing the form, relationship of program elements and location of indoor and outdoor spaces. We arrive at an aesthetic that you are excited about while also ensuring that we have a site and climate responsive solution that will aid in achieving a low carbon footprint.
At the end of this phase, we'll arrive at one scheme and create these work products: site plan, floor plans, roof plan, building elevations, a 3D model and key perspective exterior and interior renderings. At this point, we recommend that you review these with your contractor to confirm that our direction remains aligned with your budget.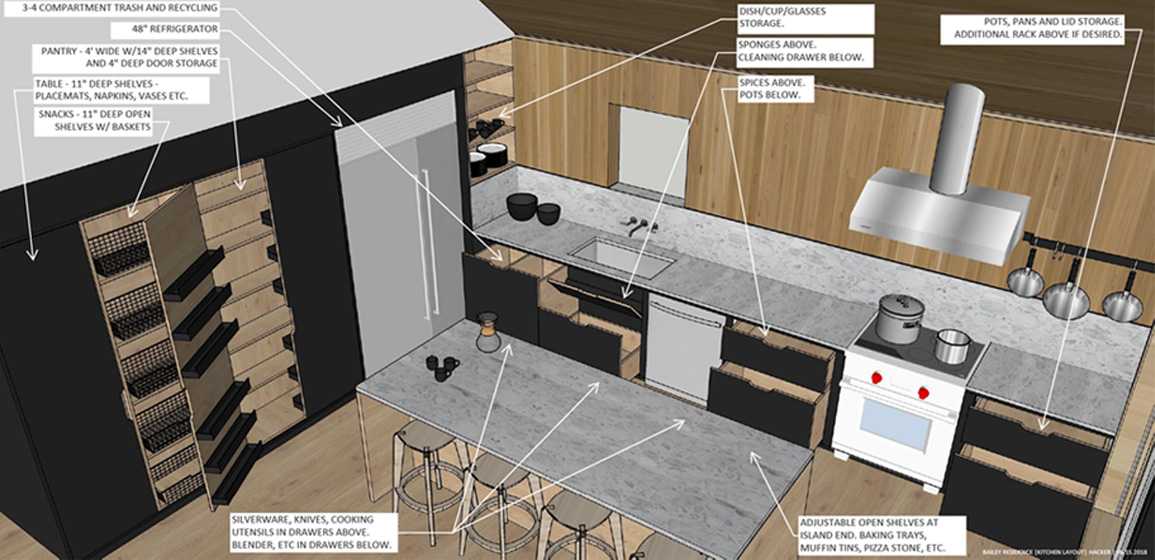 Design Development
Here we build on the work from schematic design to refine sizing, function, and materiality while also selecting fixtures and appliances. As we zoom in here, the design story we wrote together continues to drive our decisions in order to create a clear and compelling whole. We also begin to coordinate this design work with other consultants that may be on the project team: structural, civil, mechanical, or other specialties appropriate to your specific needs. This phase is completed by revising documents from the schematic design as well as adding details and specifications that have been developed.
Construction Documents
Our focus here is to create a detailed set of drawings and specifications that can both be used for permitting and for construction. These drawings will give the contractor what they need to purchase materials, coordinate with sub-contractors and to launch construction. Project drawings that you can expect at this stage often include site, foundation and floor plans, building sections, exterior and interior elevations, exterior and interior details, electrical/lighting plans as well as complete project specifications.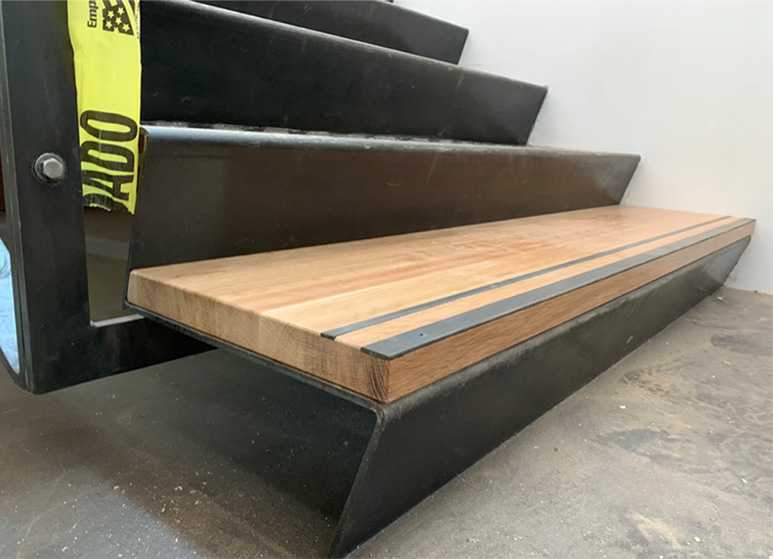 Construction Administration
After construction begins, we monitor project progress to ensure that the work conforms with the contract documents. Maintaining design involvement throughout the construction process ensures the resilience of our design vision through any unanticipated challenges and ensures that the project is completed as a comprehensive whole.